Electronic Arts after the purchase in may of this year, the company GameFly is actively working to launch its own cloud service for streaming games. Cnet reporters visited the company and got acquainted with the course of Affairs. In particular, Kyle Fujita (Fujita Kyle), testing the quality of the products of Electronic Arts, showed the gameplay of Titanfall 2 on a normal TV connected to a $ 20 controller and high-speed Internet connection.
As Ubisoft, EA believes that such cloud services are the future of games, because if you have a good connection to play in AAA-projects can be in any place, by analogy with viewing Netflix on inexpensive laptops, tablets and even smartphones with different operating systems.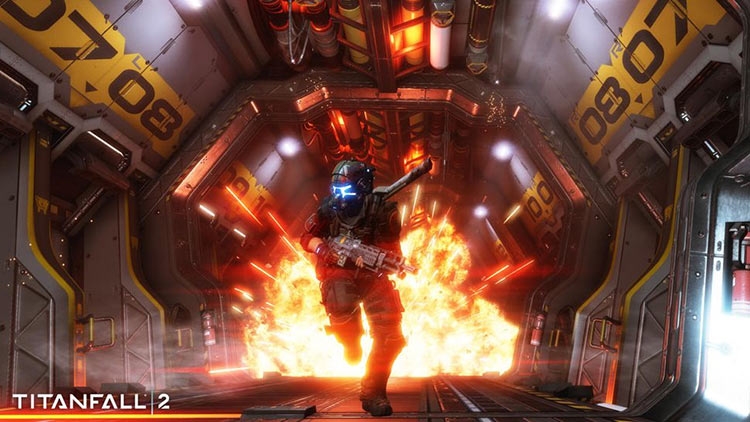 "Now only the beginning of technology to the market, said a senior technical Director EA Ken moss (Ken Moss). — However, these services have existed for several years." Mr. moss previously participated in the creation of the search unit at Microsoft, which later evolved into Bing, and for more than two decades working on the development of various large-scale online services and services. All this experience will be useful to promote cloud-based EA games. The publisher believes that technological and economic changes that have turned the music and film industry, happen in the gaming industry.
"The combination of streaming and subscriptions will really change the way to access games," said Mr. moss. He still refuses to tell how much will cost EA a new service or when the service is launched. But the launch could happen in the next couple of years.
In General, the idea of streaming games is not new — it for about a decade. First companies like OnLive and Gaikai showed in 2010 and 2011 that the cloud game is possible. Sony also made a big bet on technology in 2012, absorbing and using Gaikai to create a streaming service PlayStation Now. She was launched two years later and provided the PS4 backwards compatible with old games.
But these services have not yet changed the gaming industry. A sad example of the financial failure of OnLive (closed in 2015) cooled the ardor of many companies, obdumyvaya output in this area. The problem was partly technical: the quality of the OnLive service for servers and poor Internet connection was mediocre, but the lag is quite frequent.
EA said that over the past few years since the closure of OnLive technology has become much cheaper broadband, quality Internet access is more widespread, and people become accustomed to different services with a monthly paid subscription. "Convenience will win, — says head of design at EA, Patrick Soderlund (Patrick Söderlund). — Our task is to technically functioned like a watch and it turned out to be attractive in price and services."