The problem of limited bandwidth GDDR5 graphics memory in its time led to the emergence of GPU and HPC accelerators from the buffer memory HBM (HBM1) and later HBM2. Connection graphics core and crystals of the High Memory Bandwidth via the intermediate silicon layer were to increase the bandwidth of your system memory and significantly reduce the footprint of key elements of the graphics card. At the same time and deficiencies in solutions with HBM/HBM2 were many: high cost and, consequently, limit the amount of memory the virtual absence of the possibility of replacing the VRAM chips within the same generation of GPUs (again, because of the additional costs) and a strong dependence on contractors. All this has caused a parallel release of high-end graphics cards with a buffer of GDDR5 memory types, GDDR5X (hardly a full replacement GDDR5) and HBM2.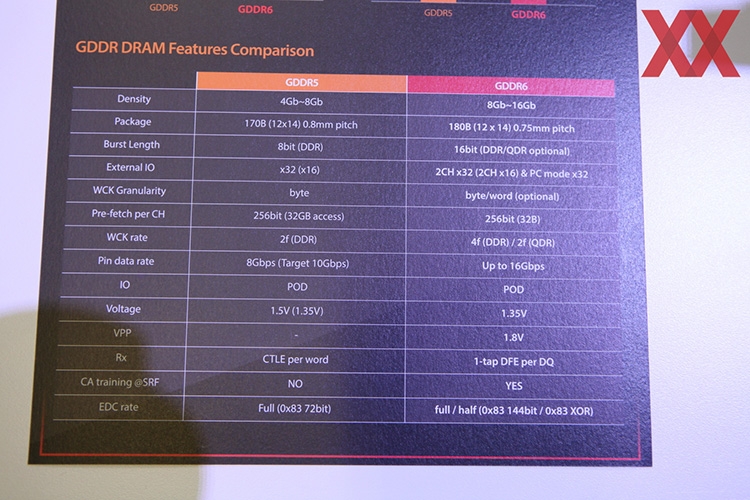 In the first half of next year to help not fast GDDR5 memory and a more expensive GDDR5X comes ICS new generation GDDR6. The production of the latter is already involved in the company's Samsung and SK Hynix, and volume shipments should begin in the coming months. However, in serial GDDR6 cards will only appear in the spring with the first of the series of adapters GeForce NVIDIA and/or TITAN 12-nm chips Volta. Before Samsung Electronics informed the public about its plans to issue chip GDDR6 bandwidth from 14 to 16 Gbps per contact (against a maximum of 9 GB/s from GDDR5 and 10-11,4 GB/s at GDDR5X), and SK Hynix announced a 8-GB (1-GB) chips with GDDR6 bandwidth limit at 16 GB/s for contact.
The war of press releases between South Korean manufacturers and continues VRAM these days. Among the many Samsung products awarded CES Innovation 2018, was a place for 16-Gbit (2 GB) chip GDDR6.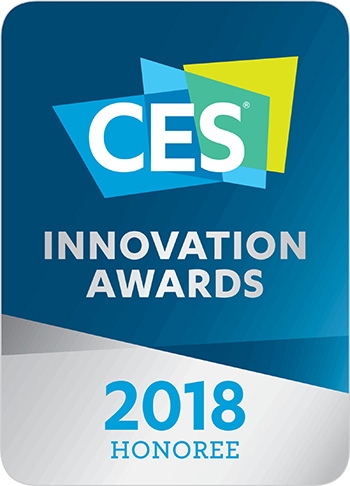 "Samsung GDDR6 capacity of 16 Gbps — the fastest and most economical DRAM memory for graphics products for the next generation. It handles images and video with a bandwidth of 16 Gbps per contact and total PSP 64 GB/s, which is equivalent to the transfer volume twelve DVD disks with Full HD video per second. New DRAM can operate at a voltage of 1.35 V, which provides an additional advantage compared to today's graphical memory, which needs 1.5 V with a bandwidth of only 8GB/s contact".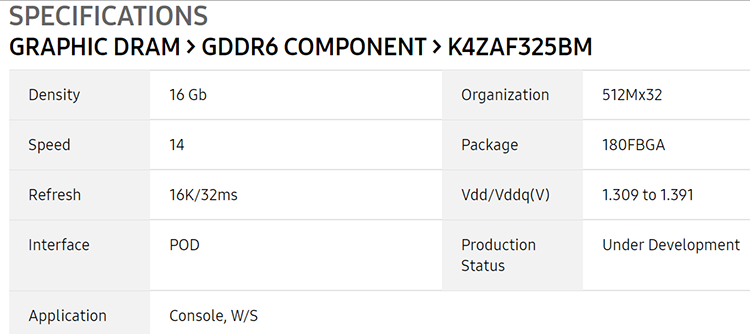 How did you find the resource VideoCardz, the above description corresponds to the product Samsung GDDR6 marked K4ZAF325BM. Eight of these chips (a total of 128 GB or 16 GB) gives the total bandwidth of 512 GB/s 256-bit memory bus, and twelve chips — 768 GB/s with a 384-bit bus. For comparison, the buffer memory HBM2 have a Radeon RX Vega 64 (and a number of non-gaming adapters) is characterized by a total cap 484 GB/s, and HPC accelerator Tesla V100 — 900gb/s. of Course, the development of High Bandwidth Memory also is not static, but conditional HBM3 clearly delayed relative to GDDR6.