Samsung Electronics has announced mass production of the advanced microchips DDR4 (Double Data Rate-4) DRAM, with a capacity of 8 GB.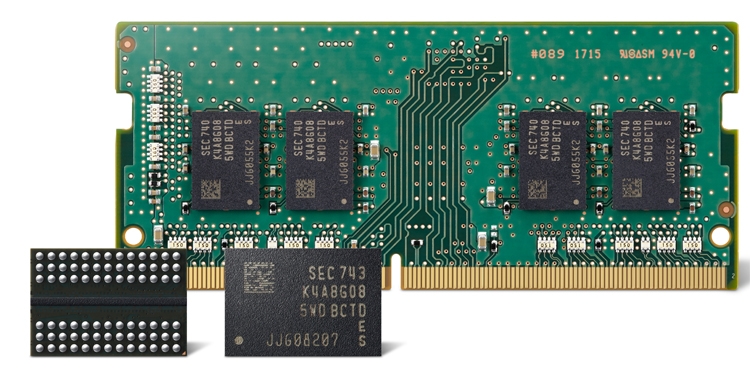 It is argued that in an industry first, the technology involved 10-nanometer class (1y-nm) of the second generation. Compared with the technique of the first generation was able to improve key performance indicators.
In particular, the new chips show an increase in performance by approximately 10% compared to similar products capacity of 10-nanometer of a class of the first generation. The speed of information transmission increased from 3200 to 3600 Mbit/s per one conclusion. At the same time, energy efficiency has increased by 15 %.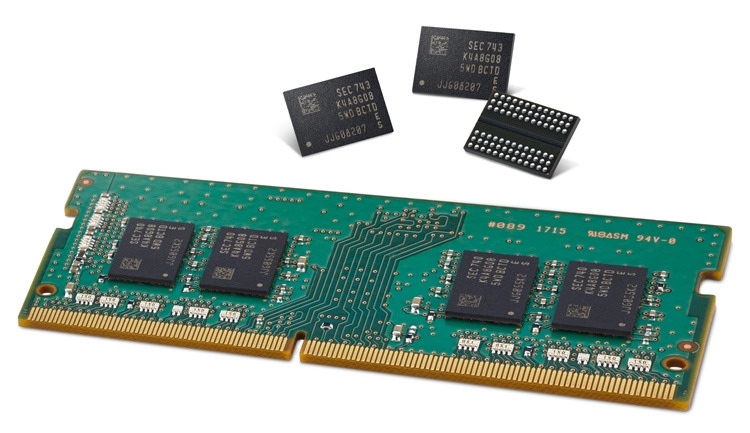 Improve key characteristics was achieved through the introduction of new technologies, in particular proprietary circuit design.
It is noted that the new achievement will help Samsung to accelerate the market introduction of memory chips of the next generation. Speech, in particular, on the products DDR5, HBM3, LPDDR5 and GDDR6. These solutions are named the wide range of applications: it server hardware, high performance systems, supercomputers, mobile devices, and graphics accelerators.