The final Chapter of the third season of "the Walking Dead" from the Studio Telltale Games brought the story to a shaky ending, not giving us a vivid interchange. Vector plot, focused on a story about the difficult relationship between the brothers, stalled in a swamp of recriminations, the unresolved conflict and the absurd scenes where your decisions look completely unconvincing.
The episode even tries to be nonlinear, given the last election, but leaves us with mixed feelings. You offer another flashback to the past, revealing the old abscess of the relationship between Javier and David. Then come the recriminations, the struggle for the woman and lengthy monologues about the importance of family and past mistakes. In the background of this psychological break-up Clementine with her romantic relationship goes by the wayside, yielding a fairly predictable plot twists.
Zombies perform the function of the unsightly extras in this soap Opera. When the authors put on one scale with girlfriend and life of a city, and the other fraternal feelings of the narcissistic egotist, the choice becomes more than obvious. Moreover, all these fist fights, recriminations and dive look formulaic and willfully. It is clear that in other elections in the previous episodes, minor characters change, but the meaning of the key scenes remain unchanged.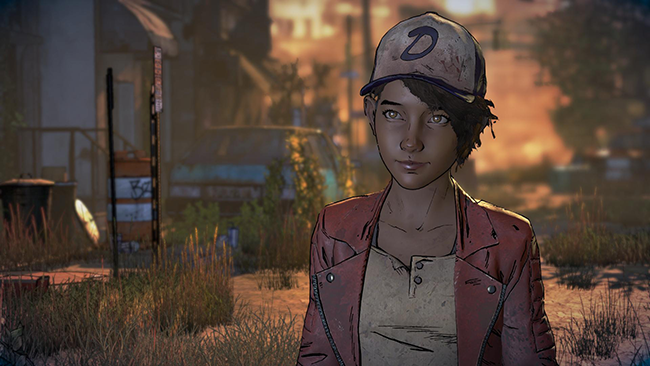 The only bright spot is hairdressing skills Javier in the company of Clementine, but this is not enough. Open announcement of the fourth season after the final credits its sad predictability.
Graphically, the episode is storming new heights of optimization, delighting the eye with prettier animation and design, but still not able to touch the simple beauty of Life is Strange.
On the strong end of the fourth episode we were waiting for The Walking Dead: The Telltale Series – A New Frontier Episode 5: From the Gallows Latin American passions, exciting and emotional final, and got some kind of hour psychological mess and bombastic drama about the relationship between brothers, where even many beloved Clementine looks like an extra from a cardboard rap clip. If you haven't started the third season of "the Walking Dead", with a clear conscience miss this strange and tasteless creature, more like a big filler.
The game passed by:
Intel Core i7-3770@ 3.40 Ghz
16 GB RAM
ASUS ROG STRIX GTX1080 O8G GAMING
LG OLED 65C6V